One of the use cases of WRX token is that you can pay trading fees for all your crypto trades on WazirX.
When you hold WRX token and use it to pay for trading fees, you will receive a significant discount on your trading fees. We offer a 50% trading fee discount to all the traders who pay fees using WRX tokens. We'll run this program for 4 years in the following manner:


PS: You will be practically trading for free if you already have WRX reserved for trading fees!
How to enable/disable the Pay trading fee with WRX?
Visit Account settings from the Web/Android/iOS App
Select Fee Settings option
Enable/Disable Pay trading fee with WRX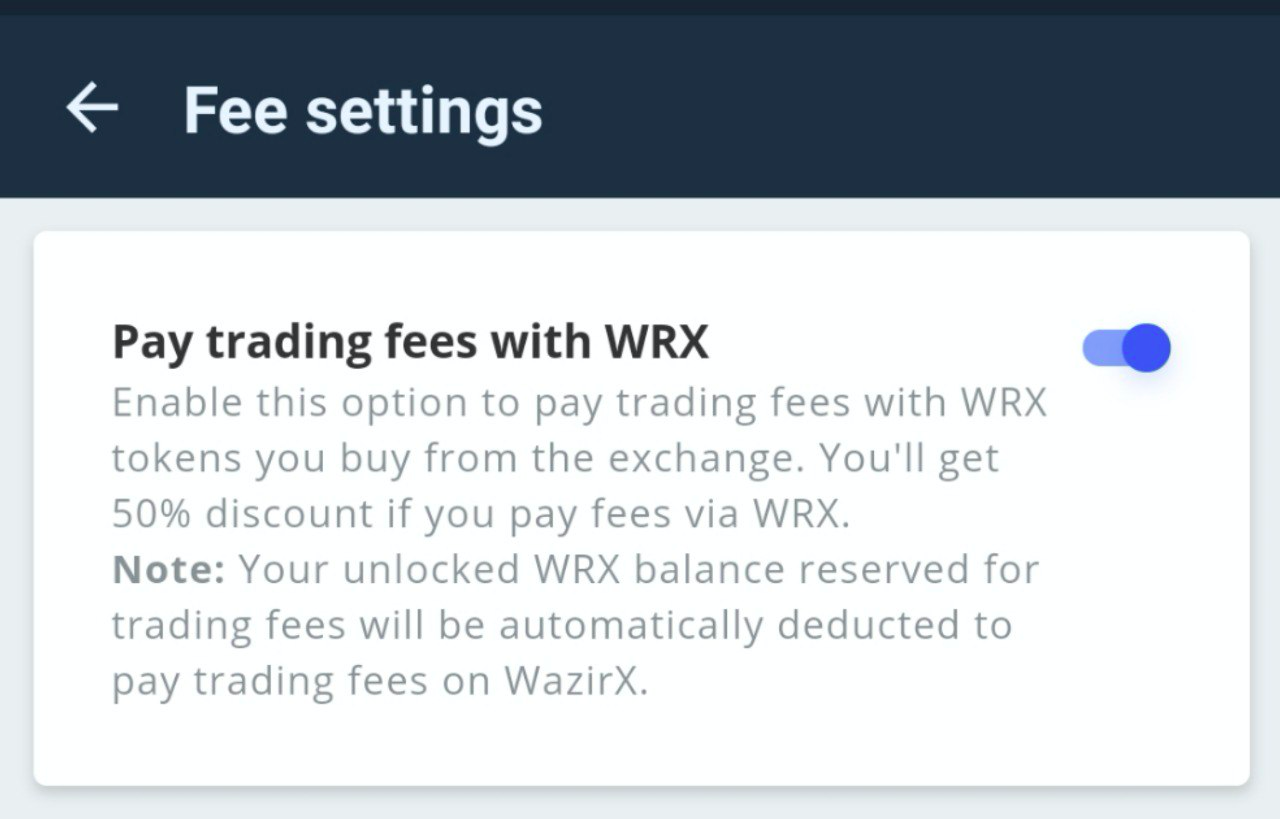 I have enabled this feature, so how will my trading fees be calculated?
Suppose you have traded in BTC/USDT market, and the total fees charged for this trade was 2 USDT. So in the first year as per 50% discount, only 1 USDT worth trading fee will be charged. It will be deducted completely from your WRX balance.
If I've enabled the "Pay trading fee with the WRX" feature but I have insufficient WRX in my account, what happens?
In this case, the fees will be deducted according to WazirX Trading Fees and you will pay a flat fee of 0.20%
I have WRX reserved for a trading fee as per unlock schedule, do I still have to enable this feature?
Yes, WRX as fee will only be used if you have enabled this option.