As part of your KYC verification, you need to upload a scanned copy or photo of your PAN Card & Aadhaar Card on WazirX. This helps us verify your details to be accurate and speed up your account activation process.
It's important that you follow the below guidelines when uploading both documents. This will help our automated systems verify your details super fast.
Things to keep in mind when uploading your PAN Card & Aadhaar Card
Your name, photo and other details should be clearly visible in the upload. If it's blurry, please upload a better quality image
The image size should not exceed 5 MB. Tip: Use online tools like https://compressjpeg.com/ to reduce the size of your image
The image should be in PNG or JPG formats. We accept PDF formats too but that may slow down your verification
PAN Card upload guidelines -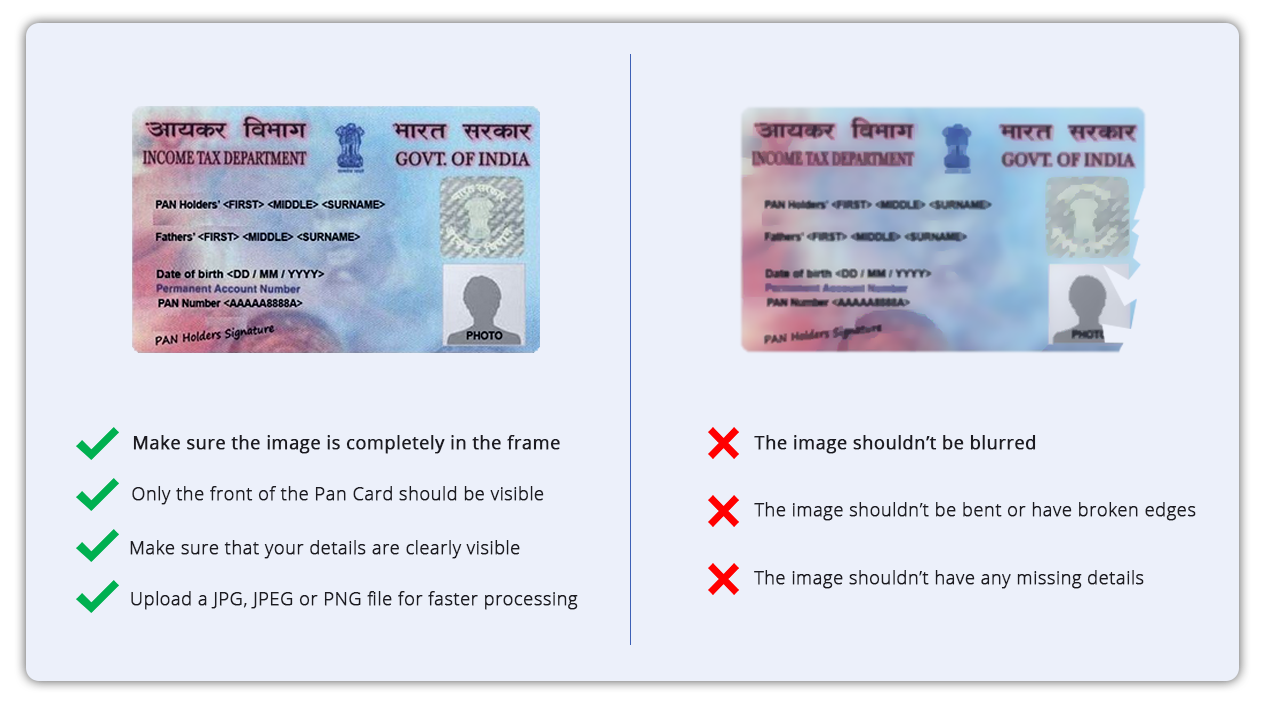 Aadhaar Card upload guidelines -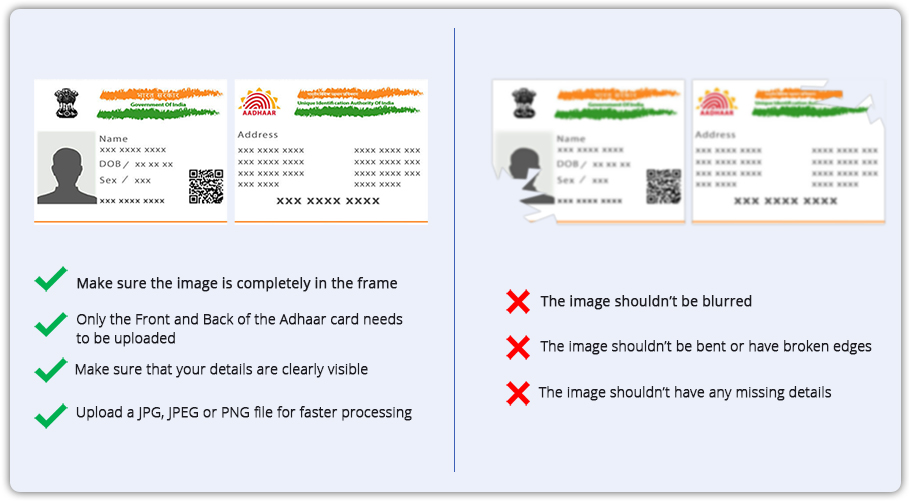 Can I upload photos of my PAN & Aadhaar taken with my mobile camera?
Absolutely. Just make sure you follow the above guidelines and upload a good quality photo where your details and photo can be clearly seen.
I do not have a PAN Card / Aadhaar Card. Can I still sign up?
My Aadhaar image has the Front & Back on the same side.
It is highly preferred if you upload the Front Side image and the Back Side image of your Aadhaar Card separately. If you have the Front & Back on the same image, upload the same image twice.
Can I email you a copy of the documents instead?
For security reasons, we currently do not accept KYC documents via email. All documents must be uploaded via the signup form only.
I followed all the guidelines but still can't upload my documents
So sorry about that! Please contact us and we'll look into this for you.
Do follow us on Twitter (@wazirxindia) and join the WazirX Telegram channel (https://t.me/wazirx) for the latest updates & announcements about WazirX.