To view order details on the Android App, please visit the 'Orders' page and click on any order in the 'History' section. You can find all the order related details there as shown in the example below.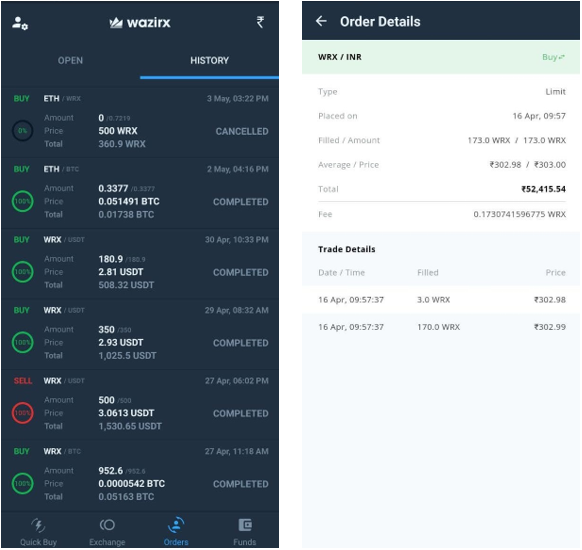 On the website, please visit the 'Completed Orders' section towards the top-right of the page. Hover on any of the orders and click on the details icon to open the order detail page.
This feature would be brought to the iOS App in a few weeks.